From 12/7/2004
Just re-running this in light of the coming Pedro at Fenway saga. Hope people do the right thing. This is from just after he'd signed with the Mets.


---
Pedro Martinez Boston Red Sox 1998-2004


Pedro Martinez is family. Family makes mistakes, family does stupid things. Pedro made some mistakes, and Pedro did some stupid things. You always love your family though. I'll always love Pedro.

Most of baseball for me is science and not emotion- scaffolding and not skin. But Pedro pierced through that for me, and I'll never forget it. I've said it to many people that know me, and I'll say it again- Pedro Martinez was my "Mickey Mantle." I'll forever be telling people how I watched him at his peak for my favorite team, and on three occasions I saw the man ply his trade and win, convincingly.

People make mistakes, but what Pedro never did was give in. Sure, he was beaten, and yes, he didn't always have his best stuff. But over 216 starts in Boston, Pedro Martinez was 117-37, and in 1999 and 2000, he produced two of the singularly great seasons for a pitcher in baseball history.

In 1999, Pedro went 23-4 in 213.3 IP. With a 2.07 ERA, Pedro was 145% better than his peers, logging an ERA+ of a staggering 245. He struck out 313 batters while walking only 37. He gave up only 9 HR. In the 1999 All Star Game in Boston, Pedro started for the AL, and in succession struck out Barry Larkin, Larry Walker, Mark McGwire and Sammy Sosa, later getting Jeff Bagwell on a 3-2 curveball that frightens me to this day. Pedro won the All Star Game MVP, and eventually, the 1999 AL Cy Young, the 2nd in his career.

Later that season, in New York City, Pedro Martinez pitched a game that was easily the best I've ever seen thrown- a one hit, 17K performance against the defending (and soon-to-be) Champion Yankees. It was literally miraculous- fastball, changeup, curveball, slider- nothing could be touched. He shut them down in their house, and it was stunning to watch.

In the 1999 playoffs, Pedro, injured, stormed out of the bullpen in Game 5 to pitch six innings of no-hit baseball against the Indians to keep Boston in the postseason. It is, to this day, one of my three favorite moments as a baseball fan. He was carried off the field. He would later lose the regular season MVP to Ivan Rodriguez because he was left off two ballots for "not being a pitcher." By any qualitative analysis, he was the 1999 AL MVP- in fact, he received more 1st place votes than Rodriguez, and still placed 2nd.

In 2000, Pedro went 18-6 with an even more miniscule 1.74 ERA, this time making him 185% better than his AL peers, with an ERA+ of 285- astonishing. Throwing 217 innings, Pedro struck out 284 and walked only 32. 2000 is arguably his greatest season, and one of the greatest on record.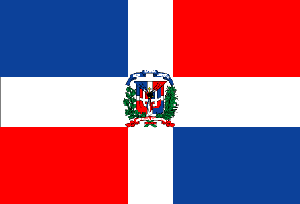 In arguably my personal favorite Pedro game of all time, in August of 2000, Pedro pitched one night at the Trop in Tampa Bay. Pedro started the game by hitting Gerald Williams- there was some latent history between the two, and Williams took exception. Playing "dead" by calmly walking halfway up the line, Williams got himself far enough away from Varitek and Daubach at 1B, and charged Pedro, landing a few shots. The benches cleared, and play resumed. These teams were very, very pissed at one another.

I remember seeing Pedro not long after the fight, and seeing him with a slight smirk. They were officially in for it- Pedro was almost glad it happened, as it gave him a prime excuse and opportunity to reign hell down on the Tampa hitters. In the process of going nine innings, striking out 13, and surrendering no walks, Pedro took a no-hitter into the 9th inning, where with 2 outs, John Flaherty finally broke up the bid. Pedro took shit from no one those days, and his performance that day was ruthless.

Pedro was just what I loved about baseball players- he was a pitcher, he threw hard, he had a devastating curveball, he played for the Red Sox, and he had a swagger. He was like that old adage- it's not the size of the dog in the fight... Pedro Martinez was John Wayne and Indiana Jones, but a quarter the size. Pedro was built like my mom, but when he roared back and let fly a fastball exploding off the spiders he called appendages, striking out a batter and ending an inning, he did this thing, this stalk...

He would flip his arm back up in the air, and never moving his head from the original target, he would slowly pace towards the dugout. He walked deliberately and with the presence of someone ten times his size- with the presence of someone not human- slowly moving his head as he shifted laterally, like those eyes in a painting that follow you around the room. Pedro was a gunfighter in an accountant's frame- unbelievably inspiring and lovable, someone we, Red Sox fans, could puff our chests over.




In those brilliant years- 1998-2000, 2002 and parts of 03, he was it- as sure of a sure thing as anyone in baseball history. I remember in southern CT when I was younger not getting to see many Pedro games, but I'd sign on to AOL to the rinky-dink update section, a slight tan and dark maroon color, trying to get news on the Sox. On Petey days, it wasn't if he won- it was what number was preceding "teen" in the strikeout count. He WAS the Red Sox those years, and almost completely carried them wherever they went. Nomar was great, and hitters came and went- but every spring, it seemed our fates rested tentatively on his beautiful, miraculous right shoulder.

He was unfathomable- a perfect pitcher that had power, finesse, game theory and instincts. He was intimidating- an attractive quality- and he was dominant. Hard not to love. You'd be in the throes of worry over a big inning, and after Pedro made legs into jelly adding another "K"- sauntering off the mound like he'd just won a duel- you absolutely COULD NOT help it...

You had to smile. It was unavoidable.

On his off days too, he was magnetic. Laughing, joking, enjoying Fenway Park. Getting taped to dugout walls by teammates. Tying string to baseballs and teasing fans behind the dugout, finally coming out and signing the ball. Dancing, the hair, the quotes.


"I'm sick of the damn Babe. Wake up the Bambino, have me face him- maybe I'll drill him in the ass!"
"Georgie-Porgie... he may have the money to buy the whole league, but he doesn't have the money to buy fear to put into my heart."
"Who is Karim Garcia?"


Not only was he a genius, an artist with the baseball (this is something I used to say about him constantly)- he was a character, a genuine eccentric that was enjoyable to follow. No buttoned up cliches and tired appearances- Pedro was an icon, and he was different. He was... Pedro.




There were bad moments, too. The injury in 2001 that was deeply forboding, there were no-shows at team pictures, late arrivals at spring training and meetings, extra time off for the Alls Star breaks, an expectation of seperate behavior. It's part of his time as a Red Sox, but isn't part of his legacy. What Pedro did, he did on the field, and when he was on the field, as Jason Varitek grew fond of saying,

"Believe in the man."

I'll always love Pedro, the guy that made me move from a love of baseball to a preternatural worship and obsession with it. I have a Pedro Martinez away Red Sox jersey, and I will ALWAYS have a Pedro Martinez away Red Sox jersey, just like I will always have the years he spent here, hurtling his tiny body and wire fingers at home plate, bending and firing and stalling. I can honestly say that few things in this world make me as happy as a Pedro Martinez changeup.

He's gone on now, and I'll wish him all the success in the world. From the Broseph--




Thank you for never being sorry for the things you said.
Thank you for giving me something to bragg about to my Yankee fans. "You can have all the pitchers in the world, but you don't have Pedro"
Thank you for game 3 of the WS.
Thank you for making my family so happy.
Thank you for not going to the Yankees.
Thanks for wanting to beat the Yankees just as much as the fans do.
Thanks Pedro, you will be missed.



He helped bring us a World Series title, and he did it by pitching beautifully in Game Three, a game that I will always cherish- my favorite player's first time in a Series game. He was terrific, earning the win.




It makes me sad to think I'll never get to have that feeling- Pedro's pitching tonight. Unless you were a Red Sox fan at the height of Pete's powers, you'll never understand what that truly, truly meant. You were watching greatness- you knew it going in, you knew it while it was happening, and you revelled in it afterwards. You felt special, privileged, honored- he was this brilliant, and he was this brilliant for us. He told us how much we meant to him, and we always cheered him hard.

I'll tell my kids about Pedro, in vivid detail, and I'll tell them not to believe everything they read about him either, because he was a godsend when he was in Boston red.

It makes me sad, too, to close the book on Pedro as a Red Sox, but he's family. I'll visit him in Flushing Meadow, and though family does things to make you upset, you always forgive them, and you always love them. Best of luck, Pedro- and thanks for all the amazing, amazing memories.




______________________________

|