100 Greatest Sox...
Hopefully I'm not stepping on any toes in mentioning this, but Andrew over at 12eight has kickstarted a really great idea/ project that I'm really excited to have been asked to contribute. It's going to be a "100 Greatest Red Sox of All Time" page, with bio/ info on each player. My understanding is that Andrew has asked enough Sox bloggers for this to be a nice community thing, and that's always most fun.

So we all vote on our Top 100, he tallies the results, then we divy up the players. If you think I'm NOT angling for Pedro, you're crazy. But whoever I get, I'm looking forward to it.

Just as a tease, I'll offer what I have as a (very) tentative top ten:


Ted Williams


Roger Clemens


Carl Yastrzemski


Pedro Martinez


Tris Speaker


Wade Boggs


Lefty Grove


Carlton Fisk


Dwight Evans


Cy Young


For what it's worth, I'm basing this list entirely on Red Sox career, with a smidgen
of credit given for the rest of the career, though not much. Otherwise, naturally, you-know-who would be number one.

It's a tough call- which was "better"- 6 1/2 years of Jimmie Foxx topping out at a 188 OPS+ in 1939, or 19 years of Dwight Evans, topping out at a 163 OPS+ in 1981 with exceptional defense? I went with Dwight Evans. I think he's the most underrated Red Sox of all time, and I think he's the guy Sox fans should be stumping for the Hall of Fame, not Jim Rice.

Another tough one- eleven years in the prime of the career of the greatest pitcher of all time, or 23 years of Carl Yastrzemski. Unbelievably hard call. I went with Roger, but that could change tomorrow. Andrew created a great database logging a nice breakdown of stripped-down basic info that's great for weeding out what may be perceived "tough calls." I'm going also look at WARP3 and Win Shares a bit for the top 30-40, and that will help make hard choices.

That ten is, of course, subject to change.


---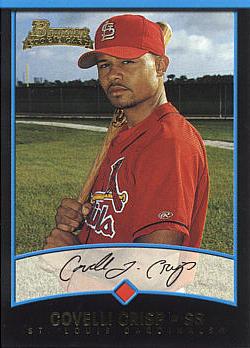 Just a little roundup...

Tonight is Clay Buchholz's second start of the season, which means we'll get a Lowrie/ Buchholz update sometime tonight/ tomorrow AM. Look out for it.

Coco Crisp agreed to a three year contract extension yesterday. I can't find the specific terms, but this buys out his arbitration years and (I believe) his first year of free agency (after 2009 season). This, ironically enough, is a method used often by the Cleveland Indians to set a value on a young player that allows the team to control fluctuation in what arbitration might bring. It's a win-win: the player gets security against injury, etc hurting his arbitration value, and the team gets the security of gurading against a career year arbitration award- and the first or second free angecy year. It also doesn't hurt the relationship between player and team.

Wells, predictably, was terrible out of the gate. My guess? He's about 20 innings from gathering any sort of consistency. So don't hold your breath for it. Also, not that I root for player injury, but keeping DiNardo (at least in the short term) over Riske (DL/ back strain) was ideal. In fact right now, if it was at all possible to send him there, I'd swap Wells and DiNardo role-wise right now. Of
course, that's unrealistic. At the very least, Wells is our 5th starter this year, and not our ace/ 2nd starter, like last year.

Wily Mo looked exponentially better at the plate- HR, BB, opposite field single. He better, too, because...


"Originally, I was hoping a day or two but it will more likely be of the four-, five-, six-day variety," manager Terry Francona said. "He's a little point-tender, which is actually not a bad sign, but it's still killing him." Wily Mo Pena will continue to play every day until Nixon returns. (Rotoworld.com)


Translation: see you in two months, Trot!


---


Won't have any LOST stuff until at least tomorrow, as I haven't watched the episode yet (which I taped).


______________________________

|