All Things WBC, World Cinema...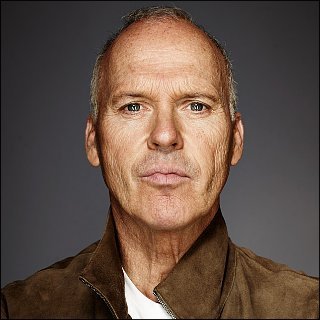 First, a "programming" note- check back here this weekend for my "Press Junket Odyssey" post. I was recently invited (along with other Sox bloggers I think, though I may have been the only one to show) to do some roundtable interviews with the actors (and the director) in Game 6, the new film about a playwright in New York City who is also a Red Sox fan on the night of Game Sox of the 1986 World Series.

Got to speak with Ari Graynor, Bebe Neuwirth, Griffin Dunne, Michael Hoffman and Michael Keaton. It was a scene, man. Pictures and everything, so 'stay tuned'...


---
So I've come to realize that the World Baseball Classic was a far better idea than I'd originally given it credit for, it is a far smaller risk for excessive injury than I'd originally given it credit for, and the games are really, really fun to watch. More fun, in fact (obviously) than Spring Training exhibition games.

The first one I saw was the Dominican Republic/ Venezuela game, which was being billed as one of the great matchups in international baseball history. Arguably the two greatest overseas wellsprings of talent baseball-wise in the world, the pitching matchup was Bartolo Colon (DR) vs. Johan Santana (V).

It didn't especially live up to it's billing- the DR ended up pulling away rather convincingly late- but it was electric in that stadium. When David Ortiz hit the first of his 2 HR in the game (off lefty and best starting pitcher in baseball Santana, no less), the Dominican fans erupted. It was insane. Of course, on my end, I had to have the moment somewhat spoiled by hearing Harold Reynolds say (and I'm not fucking making this up, either- this is verbatim)- "Call me crazy, but that may be the biggest HR of David's career!" I am remarkably unprepared to wade back into those tepid pools of baseball announcer-ridiculousness. I really couldn't believe how much less tolerant of it I was- like hearing Rick Sutcliffe the other night. It's unbelievable- NOTHING that comes out of that man's mouth is either correct or based in reality. NOTHING. I just can't believe some of the shit he feels comfortable saying.

(As a side note on Harold Reynolds- he's a Yankee fanboy, and I don't think it's really a secret anymore. I think even his colleagues give him shit about it. During the DR/ Venezuela game, Karl Ravech said "Let's see- Tejada, Pujols, Ortiz as your 2/3/4 hitters. NO major league team is approaching that kind of production, obviously. None." Then there was a silence, some laughter, and Kruk said, "oh boy, here we go..." They laughed some more and Ravech basically told Reynolds that, no, the Yankees can't match that, even though they all knew it was what he was thinking. Reynolds started to laugh and said, "I don't know, guys, I don't know."
Ravech and Kruk then joked how they knew it was what he was thinking. Not that Kruk is any better. What is it about being a baseball broadcaster that demands stupidity? I could live a thousand years and not understand it.)

Colon started iffy, but improved. The Venezuelan team was a little sloppy defensively- especially, surprisingly, Omar Vizquel. That said, Edgardo Alfonzo is playing 2B, where he hasn't played regular in something like 5 years, Carlos Guillen is playing out of position at 1B, and Miguel Cabrera is making his transition back to 3B in the WBC. So the team defense, without a doubt, is Venezuela's weakness. Add to that the fact that, it being March, aberrant performances like Santana's underwhelming outing in this game are common. So in this WBC, the better team won't always win, and freak upsets shouldn't be surprising at all.

Which leads me to the other game I've caught in this WBC- USA v Canada, which was a Red Sox fan's dream- Canada upsetting the heavily Yankee-ful USA team mostly on the strength of the Red Sox player on their roster, and in spite of a strong contribution from a Red Sox on the US roster. Giddy up.

Canada jumped out to a huge lead early on Adam Stern go-go showcase- an RBI 3B, a 2 RBI 1B, and an inside the park HR. The US did battle back, largely on the strength of a Jason Varitek grand slam that, speaking as a Red Sox fan, was an awesome sight. Not only does Varitek have a noted problem hitting with the bases loaded (hitting his only career grand slam last year against Kansas City), but I have NEVER, ever seen Jason Varitek hit a ball that far. Playing in the BOB in Arizona, the ball went out to dead center (the deepest part of the park no less), smacking many feet above and beyond the wall off a brick surface in the stands. A total bomb.

Later, with two on and two out, it looked as though Chase Utley got enough of a pitch to get it out and put the US up by a run- but it was run down on a beautiful catch by CF Adam Stern. And that was all she wrote.

Saw a little of the Mexico/ Canada game last night, which wasn't much of one. Esteban Loaiza used his 65 pitch limit to go nearly 6 innings and shut down Canada,
while Jorge Cantu (with the kick ass Don Juan goatee) went off- hitting a HR at one point 465 ft. Pretty impressive.

A lot has been made of the uniforms, too- some of them are awful, but some of them, I think, are pretty cool. Understanding that, for instance, something like the Mexican road uniforms wouldn't fly in the MLB, in an international competition- I kind of like them. I can't explain it- they're "exotic." Or something.

I have an odd taste in baseball uniforms- I prefer the simpler, classic designs (Dodgers, Red Sox, Giants, Cardinals), but I also have an appreciation for the more "tacky" type uniforms that came around in the 70s and 80s (Padres "Taco Bell" uniforms, early 90's Blue Jays, 70's Expos, 80's Astros, etc). What I loathe- is ugly uniforms. The black ones, the Diamondbacks/ Rockies/ current Blue Jays type uniforms. I guess there's not really much to distinguish those from the "tacky" ones to many, but you can't argue taste, can you?! YOU CAN'T! Now it's a necklace.

For what it's worth, on the WBC uniforms-

AUSTRALIA- Like the uniform/ hat

CANADA- Ambivalent on the jersey, hate the hat
CHINA- Like the uniform/ hat
CHINESE TAIPEI- Hate both
CUBA- Like the hat, ambivalent on the jersey
DOMINICAN REPUBLIC- Like the uniform/ hat
ITALY- Hate both
JAPAN- Hate both (especially considering what they could have done)
KOREA
MEXICO- Like the uniform/ hat
NETHERLANDS- Like the uniform/ hat
PANAMA- Like the hat, hate the uniform
PUERTO RICO- Hate both. My least favorite.
SOUTH AFRICA- Like the uniform/ hat
USA- Hate the hat, ambivalent on the uniform
VENEZUELA- Don't love the hat, ambivalent on the uniforms

I also really liked the WBC logo. I think it might have been better on the overall if they had just done every team uniform/ hat logo strictly around the country's flag. Like, for instance, with Japan, a white hat with a red dot in the middle, maybe with a red brim. And then a white jersey with the Japanese flag on the right side and the number on the lower left. I don't know. Just a thought.

Let's go, DR. The more I watch, the more I think power wins this thing, considering how the pitching is going to be all over the place through March.


---
I was watching Aguirre: The Wrath of God last night- which I didn't finish, so you know, no spoilers in the comments section about it- and I got to thinking (and in keeping with the international feel of this post) about what my favorite coutry is where it regards movies (excepting the US).

My first thought was Japan- Kurosawa, Ozu, Mizoguchi. Kurosawa especially- Rashomon, The Seven Samurai, Ran, The Hidden Fortress, Throne of Blood. I'd almost pick Japan on Kurosawa alone. If you love movies and don't love Kurosawa, you're fucking missing out WAY too much. So yea.

But the more I thought about it- while I love Japanese movies (and German, British and Italian ones as well)- it's undoubtedly French films I like the most as a group. It's really no contest.

Firstly, along with Scorsese and Kubrick, Jean Renoir is my favorite director. The Grand Illusion is one of my five favorite movies, and Rules of the Game, La Bete Humaine, The River, The Diary of a Chambermaid are all movies I really, really love. Besides Renoir, there's the French New Wave- Truffaut specifically (The 400 Blows, Day for Night, Jules and Jim, Shoot the Piano
Player). I never loved Godard, but Breathless is an easy-to-love classic, and I liked Band of Outsiders too.

One of my all time favorites as well, L'Atalante, was a French film by Jean Vigo. I'm sure there are more I'm forgetting, and many I'm not familiar with.

German movies are really hard to deny too, as well- especially the German Expressionist stuff like The Cabinet of Dr. Caligari. Fritz Lang- M was, for a long time my favorite movie ever- but you know; these things change. Still love it. Add to that Wim Wenders, FW Murnau (Nosferatu and Sunrise), Werner Herzog, Rainer Fassbinder.

I think I know the least about Italian "cinema"- it's all basically, obviously, Fellini and some Antonioni and de Sica. That being said- it's a lot. Picking it or, say, Swedish/ Nordic films based on Bergman and Dreyer wouldn't really cut it, I don't think.

It's a fun question, I think. In fact, two of my favorite actors of all time- never spoke English. Toshiro Mifune and Jean Gabin. Please feel free to pick one yourself, in the comments section. Now it's a necklace.


---


Been a while since I've had a go at old Fleabag (mostly because he's castrated and boring these days- if I wanted to see easily accessible pictures and giant fonts I'd hang out on myspace)- but this entry was too much




Remember when he rooted for the Yankees to beat the Mets in the regular season just because Pedro- the greatest pitcher to wear a Sox uniform- was pitching against them? But some team promotion with plastic cards is "over the top." Gotta love the Steve...


---



Tonight- goin' ta see Patton Oswalt at Caroline's with Erin, Mike and some of his friends for Mike's upcoming birthday. Should be a good time. Will report on that and the Game 6 stuff soon.


______________________________

|