My Take...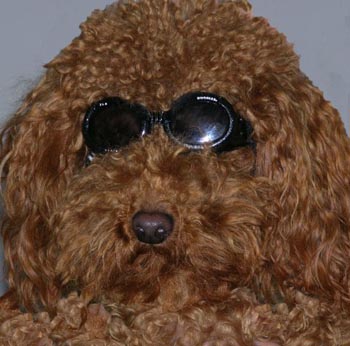 Obviously, last night was a ridiculously awful game. Just terrible.

I went into it thinking a lot about Kazmir and how we would have to hit to beat him- on the subway home from work I kept thinking: work a lot of counts, use his wildness to raise the pitch count, get a couple runs, get him out early. Then open the game up against the weak part of their bullpen, and have Wakefield keep them down.

So as the game started, that's what we did- Kazmir was through something close to 80 pitches through 8 innings, and though Varitek, Damon and Graffanino were out of the lineup with injuries or scheduled day off, we were having fantastic at bats against Kazmir who, as has been widely reported, owns us.

But even as we got 3 in the 2nd inning, and Manny did hit a solo shot in the 4th, they just weren't finishing the game off- there seemed to be five rocket liners hit right at guys, or bases loaded situations with Adam Hyzdu batting. With Wakefield cruising, the 4-2 lead seemed somewhat safe... until it wasn't, and in the 8th, Mike Timlin couldn't get anyone out, and Johnny "Worst Hair of All Time" Gomes hit an inexplicable triple, effectively ending the game. So now we're in 2nd place.

It does hurt to have lost so many games off a solid lead, but the more it happens, the more it gets placed into perspective- right now, the Red Sox still control their own destiny. If they can play really well over their next 7 games and remained tied with New York going into the last series at Fenway, all that's needed is to win the series to go to the playoffs.

Their next 7 games are three in Baltimore and four at home against Toronto. It seems pretty obvious to me that if they come out after today's long heralded day off (after 30 games in 30 days) and beat these teams they should beat to the tune of a 6-1 or 5-2 record, then they can be in a position to win the division with a hot last weekend, and then it's on to October.


If they come out and look sluggish again in Baltimore and split or lose the home series against the Jays, to the tune of a 3-3 or 2-4 record, well, it's almost preferable that this sort of imploding is happening now so we know. If the Red Sox can't keep themselves in the race at this point, then they pretty obviously shouldn't be in the playoffs anyway, and it makes life a lot easier. Relatively speaking, of course.

This team is still in the hunt despite poor defense, bad baserunning, a really bad bullpen, average starting pitching, and next to no contributions all year from Keith Foulke and Curt Schilling, their two best and most important pitchers. They've gotten through a bench weakened by injuries and tantrums, they've kept themselves afloat despite no production from their leadoff hitter since mid-August due to injury, and even when running out a 38 year old career middle reliever as their closer, they've been able to batter their way to victory.

It's pretty simple why they're faltering- the pitching's been about the same, but our offense has hit a cold streak. They sure did pick the wrong time to do it, but they've been carrying the team all year, and cold streaks happen. Varitek, Damon, Renteria, Nixon- all of them have almost shut down over the last two weeks, and when two of those four have helped sustain the offense all year, and the other two are vital pieces, that's going to shut that offensive switch right off.

And when the team that's chasing you has Bubba Crosby hitting something like .800 over the last week or so (including game winning HRs), has somehow jammed a horseshoe so far up Aaron Small's ass, it's given him luck AND improved his stuff (he's NEVER- in his entire career over soemthing like 15 seasons- been even good; it's the only thing that makes less sense than his mind boggling success is that the Yankees even allowed themselves to choose him as an option- that's how bad he's been in his career), and absorbs the loss of Carl Pavano, Mike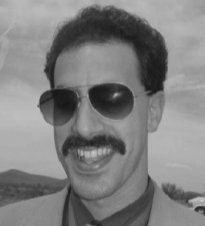 Mussina, and their best pitcher for that season to that point (Chien Ming Wang), 60% of their rotation, and gets better?! Teams get hot, and it can happen without rationality- although I will say, there are rollovers, and there are rollovers- Toronto, Tampa Bay and Baltimore have simply bent over to New York this month while playing Boston like it's Game Seven every night.

I'm glad I've grasped the reality of the situation in time befor it could really gutpunch me, and though I still think they can win the division, it will require their overcoming prevailing weaknesses and a few key guys getting hot. I really hope that October 2nd game either
a) means something, or
b) means nothing because we've already knocked their teeth out

because I have tickets to the game.

It's definitely not over. If we can make it into that last weekend either tied or a game up on New York, all we need to do is take care of business and win the series. I'm still onboard.


______________________________

|