BOS 3, NYY 4
BOS 3
NYY 4
WP- Mariano Rivera (1-0)
LP- Keith Foulke (0-1)
HR- D Ortiz (1), H Matsui (2), J Varitek (1), D Jeter (1)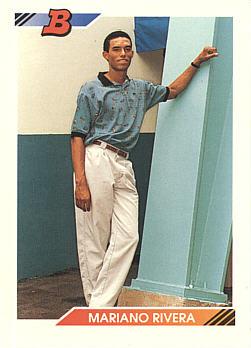 Didn't get to actually see much of this game- went home on my break and caught the first 4 innings- actually, I decided to go back to work when Matsui hit his 3R-HR after the blown DP ball from Renteria and the bullshit safe call at 2nd on ARod. A Sox pitcher needs to buzz him in the worst way, right under the chin. Just like Petey did in Game 5 last year.

Anyway, we've started to wake up a bit, play a bit better. Renteria still looks like he's not comfortable yet, but he'll come around. Varitek has started the season hot- that HR against Rivera in the 9th was incredible. In fact, I think it's safe to say that Rivera is now the Pedro Martinez of the rivalry- great pitcher for whom familiarity is breeding ineffectiveness. At the present moment, it's hard to see how we don't own him.

Foulke was apparently leaving pitches up- he'll be fine. I've actually decided that Keith Foulke is my favorite Boston Red Sox pitcher. I love watching him, he's obviously a tremendous ace out of the bullpen, nuff said. Jeter'll do that to you. At least it wasn't ARod or Sheffield, that's all I'll say.

Clement looked decent enough to me- his second inning was, despite working out of the trouble, his problem- he threw too many pitches in the inning. That shortened his outing by a couple innings at least, and when he started having issues later, and hit 91 pitches, this early in the season it was wise to yank him.

Honestly, it should have been 3-1 final score, unfortunately for Clement Renteria botched an easy double play ball right at him- Jeter then advanced on to third, and ARod, the batter, extended to 2nd. The throw beat him by a step and a half, but apparently Bellhorn "missed the tag"- didn't look like to me.

Next batter? Matsui, HR. Gotta buzz him guys, got to.

Bullpen looked better, Halama did the job against the LHH, Embree gased Giambi with three hard fastballs, and Mantei stranded his only BB (he's still a little rusty I think).

OK, so we'll get em tomorrow. Or we won't- I'm not going to get too worried. We went .500 for like 4 months last year, we'll survive. Healthy, win some games, hang in there, and we'll hit a momentum eventually. Soon though, that'd be awesome. Edgar?


______________________________

|