Que Onda Guero...
Nothing exciting. Just some things I've been thinking about. But not much.



Bullshit Memorial is awesome... he's such a fucking ROCKSTAR.



I really, really, really hate that new trend where like, if someone's cool or if you think someone's a great person, you (and by "you" I never, ever mean "me") call them a "rock star." "Oh man, Jonathan is so great- he's so fun to be around. He's such a fucking rock star." Ugh. Makes me shiver to even think about. I immediately think of like, Mary Kate Olsen in New York Minute with a Metallica shirt on. I'm sure she's a big fan.
Yeah, I've seen New York Minute.
Dude! No way! I hated it! ...in a fun way.
Last night Mike emailed me this:


Jack Black needs to be in a movie. Like a tenacious d movie that's
rated R and fuckin like funny raunchy comedy. the last movie he was in
was school of rock...


Oh man. I love making people happy. Here's my reply:


Dude! They're making a Tenacious D movie as we speak... it's called
The Pick of Destiny

I'm comin home Friday- Tues (yr birthday)
Saw Heat last night, the Michael Mann film. The fucking thing is 3 hours long, and it flew. I didn't love the ending- for those that haven't seen it, I won't even allude to why, but I just didn't like the choice made is all. Oh well. Other than that- it's a great, great movie. You notice in Mann's movies, he gets this light effect where all the neon like, bleeds outward, in horizontal lines? I love that. All his movies have this ethereal look to them, it's so fun to watch.
Here's the next ten on my Netflix queue:


Hedwig and the Angry Inch
Before Night Falls
Glengarry Glen Ross
The Player
Bad Lieutenant
The Color of Money
The Conversation
Wild at Heart
Badlands
Sweet Smell of Success


Please note not ALL the movies on my queue are ones I haven't seen. I don't roll like that.
No retraction yet on DirtDogs or on Boston.com, even though the original story about Nomar "not wanting a ring" was patently false and was picked up by various parts of the media world.

The lack of a sense of responsibility and integrity there is simply staggering. Apparently, to these people, the second you put on that Sox uniform, you are subject to all sorts of consequence-free character assassination and limitless misleading insults. Makes you wonder anyone would want to even open their mouths to these buffoons.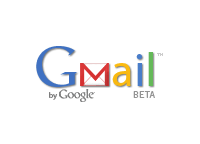 So simple, so beautiful... breathtaking.
GoogleMail is arguably one of the greatest things I've ever done for myself. It's like an invention- that makes non-stop email-rocking possible. Unbelievable. In fact, I'm so jazzed about GMail, that I'd love pass it on via my invites to those who email me (link on the sidebar) regarding it. Do it, fair reader(s). It'll change your LIFE.
Easily one of my favorite places on the web: Jere's domain over at Red Sox Fan in Pinstripe Territory. No bullshit, lots of funny, and heavy doses of the Kay-bashing. In fact, suitably exhaustive chronicling of the Kay-ness, which is a necessary function. Thank God someone is doing it.
Went to the diner for breakfast on Sunday- Gracie Mews on 81st and 1st- and saw no fewer than FOUR Red Sox hats, not including the one I was wearing (I've pulled that old batting practice comfy-hat out of mothballs).
I gotta say, great job by Erin to get me the Red Sox Nation Card-promotion, and not listening to FleaBag with all that self-obsessed, "we're Red Sox Nation! My grandfather loved this team! I don't need a goddamn card!" horseshit. Why? Because I've gotten tickets to no fewer than 5 games because of opportunities afforded me from this card, I've gotten a discount on something I bought through the MLB shop, AND I've been listening to almost every Spring Training game here at work on my (now free) subscription to MLB Radio on mlb.com.

Way to go, E-Roc.
Prized bachelorette, Wanda Elaine.
Wanda, Erin's dog, (still accepting Fan Club Applications- they're free) got a letter in the mail from an admirer dog, one she met at the dog run. Johan. Seriously.
Had my fantasy drafts recently. I feel good about (most) of my teams. One league was 20 deep, meaning that it was a lot of middle-relievers and, well- let's just say Tomo Ohka was never in my initial plans. I'm in a 4 team league, a 20 team league, and two 12-team public leagues, all on Yahoo!'s free fantasy baseball feature. It's fun. Here's a position-by-position look at my teams. To bore you.
KEY:
RLP- The Rich Littles, the 12 team public league.
SCP- The Stokely Carmichaels, the other 12 team public league.
SPR- Shonda's Poolboy, the 20 team RSN league.
RL4- The Rich Littles, 4 team Fordham alum league.

C

RLP- J. Lopez, Bal
SCP- I. Rodriguez, Det
SPR- J. Posada, NYY
RL4- J. Lopez, Bal
1B
RLP- T. Martinez, NYY
SCP- C. Delgado, Fla/ T. Helton, Col
SPR- L. Overbay, Mil
RL4- C. Delgado, Fla
2B
RLP- R. Freel, Cin
SCP- M. Bellhorn, Bos/ B Mueller, Bos
SPR- R. Durham, SF
RL4- A. Soriano, Tex
3B
RLP- A. Beltre, Sea
SCP- A. Rodriguez, NYY
SPR- E. Chavez, Oak
RL4- A. Rodriguez, NYY
SS
RLP- N. Garciaparra, ChC/ O. Cabrera, Ana
SCP- J. Lugo, TB
SPR- B. Crosby, Oak
RL4- M. Tejada, Bal
OF
RLP-
C. Beltran, NYM
V. Wells, Tor
M. Ordonez, Det
SCP-
J. Pierre, Fla
D. Roberts, SD
J. Bay, Pit
SPR-
V. Wells, Tor
L. Walker, Stl
M. Kotsay, Oak
RL4-
C. Beltran, NYM
V. Guerrero, Ana
B. Abreu, Phi
SP
RLP-
C. Zambrano, Chc
K. Wells, Pit
A. Leiter, Fla
T. Glavine, NYM
T. Wakefield, Bos
J Thomson, Atl
SCP-
K. Wood, Chc
M. Mulder, Stl
Z. Greinke, KC
J. Lieber, Phi
M. Buehrle, Chw
SPR-
J. Santana, Min
M. Clement, Bos
M. Buehrle, Chw
R. Wolf, Phi
T. Ohka, Was
RL4-
B. Sheets, Mil.
M. Prior, Chc
C. Schilling, Bos
O. Perez, Pit
Z. Greinke, KC
C. Zambrano, Chc
B. Radke, Min
RP


RLP- R. Lopez, Bal
B. Looper, NYM


SCP- D. Baez, TB


SPR- T. Worrell, Phi
S. Kline, Bal
J. Cruz, Oak


RL4- M. Rivera, NYY
J. Nathan, Min
B. Ryan, Bal


In the interest of brevity, I left my bench players out. You get the idea.


I read Tony Massarotti and John Harper's Tale of Two Cities: The 2004 Red Sox- Yankees Rivalry and the War for the Pennant, a good (if increasingly repetitive in the wake of all the Sox books) book for sure. In fact, one of the best anecdotes involved Shonda Schilling and Michele Mangen, Johnny Damon's then-fiancee.

Apparently Shonda made good-luck scarves for all the team wives during the ALCS, and apparently Michele never took to wearing hers. After the 19-8 ass-spanking by the Yankees in Game Three, Michele wandered into the family area (where the lady-folk watch the games, apparently) and said to no one in particular, "Lotta good those fucking scarves did." To which Shonda wittily replied, "Well maybe if you wore yours, your fiance wouldn't be 0-for-17." Not that I want the Broseph to hunt down Shonda Schilling or anything, but we all love a good MEE-OWWW moment, especially considering all turned out well.

That's the book's appeal- these little inside nuggets, although sometimes Massarotti insinuates without really backing it up. I mean, if this is going to be a "tell-all" type book, might as well... tell all. For instance, at one point he refers to things Pedro does that wouldn't paint him in a favorable light to the average fan. He says, to paraphrase, "there are things Martinez did that made you realize he was not the teammate off the field he appeared to be on it." Then nothing. That, my friends, is a cop-out.

Anyway, but it's worth reading. Harper doesn't hide the pro-Yankee stuff (like Massarotti doesn't hide the pro-Sox stuff), so it becomes a fun revelling in his myopia and evil- all pretty harmless. His anecdotes about Massarotti being all aglow after the Sox won- if you've heard Mazz anywhere, you'd know what was funny about this- were particularly enjoyable.

Beats the pants of that piece of shit King/ O'Nan Faithful book anyway.



Mark Prior and I both have dinner-plate-sized calves. For real though.
Between Kerry Wood's shoulder "tightness" (aye-yai-yai) and now this, I really ought to hold Dusty Baker and Larry Rothschild accountable for anything bad that happens to me in fantasy baseball this season. I mean, Wood is anchoring one of my rotations, and Prior holding down a big spot in the shallow league.

Come on now, dammit.
This is an absolutely tre-MEN-dous article on Pedro Martinez (by Michael Geffner of the Times Herald-Record), one with some really incredibly interesting tidbits from the man himself. Interesting we didn't often get stuff like this from the Boston media. Maybe because you have to be nice to someone to get them to open up to you. Just a thought. Here's a great excerpt:


He smiled, tapped his chest where his heart is with his left hand. He then pointed an index finger to his temple.
"I'm a student," he said with a warm nod. "I'm a student before anything else. And not just about pitching. About everything in life. All the time. I've learned a lot more than I have natural talent. Swear to God."
He talked calmly, in a low voice. The private Martinez you never get to see.
"Every time a pitcher throws on a mound," he said, "I'm watching. I want to see what they're doing. Both good and bad. I try to learn something and put it in play.
"Like once I was watching Greg Maddux, the master of control, and how straight up he holds his head when he looks into the batter. I realized that sometimes I tilted my head to the left a bit." He demonstrates for me. "And you'd be amazed what that does to your mechanics.
"If you keep your head quiet," he added, his eyes steady and hard, "you land softly."
He said he used to study Roger Clemens every chance he could. "He has the best mechanics," Martinez said. "The best."
*******
"You play catcher, fella?"
"Ahh, no."
"Want to?"


______________________________

|