Not So Fast, Washington; All Hail- CHOPPER...


Numerous sources are reporting that the Nationals (ne Expos) move to Washington is in serious jeopardy- so much so that the team shut down business and promotional enterprises "indefinitely."

The District of Columbia's council today ruled to require that a majority of funding for the Nationals eventual stadium be privately funded, violating a deal put in place in September that called for the stadium to be built entirely on government money. Per the AP, DC Mayor Anthony A Williams said, "Yes, I think baseball is now in jeopardy."

The press conferences unveiling the team's uniform look and other such promotional plans were called off, and now MLB COF Bob Dupuy has contingency plans for fans who have bought tickets to the first Washington season, to tentatively have been played at RFK Stadium. Refunds are now being offered.

It's not knoen what MLB will do if this holds- play one year in Washington, working towards resolution? Return to Montreal? Puerto Rico?

This issue is, in many ways, just as bad a black eye on baseball as steroids. The franchise is now an abortion, homeless and with it's hands now tied- doubtless now that, say, Odalis Perez will negotiate with intent to sign for a team who's business affairs have been shut down.


Baseball will not resume talks with other cities until after Dec. 31, the deadline in the agreement for Washington to put a ballpark financing law in place.

"In the meantime, the club's baseball operations will proceed, but its business and promotional activities will cease until further notice," DuPuy said.


It's a disgrace, and unfortunately, things look very bad for baseball in Washington, an idea who's time had come. The currently MLB-owned club has been so for years now, and that is not only a competitive conflict-of-interest, but it makes a dummy out of one of the league's 30 franchises. Just awful.

Keep an eye out for decisions on this- it could get fairly "ugly."



***********






Edgar Renteria agreed Wednesday to a four year, $40 million dollar deal with the World Champion Red Sox, and sources are reporting an option available for a fifth year.

This was, by far and away, one of the strangest free agent woo-ings since I've been a baseball fan- rumors so varied and incorrect, yet so resolute. The initial word was, after Boston had signed David Wells, it was with an intent to spend the extra money saved after abandoning the Carl Pavano biddings on Renteria. Supposedly the Sox were doing this in the interest of freeing up Hanley Ramirez, their top prospect and a SS, for a trade for even more pitching. Boston Dirt Dogs and the Boston Globe both declared the deal done, with many an internet site following suit and moving forward as such. (PS- remind me to never listen to BDD regarding Sox SS rumors ever again. Actually, just take the "SS" out of that sentence- he's been wrong habitually this offseason)

Slowly though, word started to leak- first from Theo himself on a late-news interview- that the Sox were not close on Renteria, and while interested, hadn't yet spoken with Renteria's agent(s). Enthusiasm died, and while reports still remained that the Sox were offering more (4/$40 vs. 4/$32), reports were also claiming that Renteria was less interested in the jackpot and more the comforts and quiet of St. Louis.

Late Monday night, a Cardinal fansite not unlike SoSH, "The Cardinals Birdhouse", posted a report from a moderator with a source in the negotiations. Here is the report:


December 14, 2004 4pm CT

Renteria Returning

By Brian Walton

From a source very familiar with the discussions between the Renteria camp and the Cardinals, I was told today that Edgar will be returning to the Cardinals in 2005. No doubt about it, book it, a sure thing.

As I had suspected all along, the deciding issue was not money. Even though the Red Sox "offer" last weekend proved to be false, or at best inflated and premature, there was no doubt that Detroit and perhaps other teams were prepared to pay more than the Cardinals. Full Story

For Edgar, the most important issue always was comfort with his surroundings – his teammates, coaches, medical staff and the like. He turned the negotiations over to his agents, but all along, in his heart, he knew he would remain a Cardinal. Renteria's final decision bears that out.

His agents are currently in the process of informing other interested teams of Edgar's decision that he will not entertain their offers, but instead will be re-signing with St. Louis.

Edgar will continue to have for many years an income the size of which he could never have dreamed as a child growing up in Barranquilla, Colombia. The Cardinals will have the continued services of a cornerstone player that Manager Tony La Russa calls "The Captain" of his squad at an amount that they can live with. Walt Jocketty and La Russa remain the "good" cops, while Chairman Bill DeWitt can be the "bad" cop who ultimately closed the pocketbook. But, there are really no losers here.

Sometimes, stories can end happily. Now, let's get on with the rest of the off-season!


Various media outlets hinted at this as well early Tuesday morning and all through that day- Renteria preferred the Cardinals. Whether you believe that

a) this was never true, or
b) Edgar had a change of heart,

doesn't really matter. He never agreed to terms. They were both wrong. Finally, this afternoon, Renteria himself spoke just as news broke he'd ACTUALLY came to terms with Boston (something that may not have been believed had he NOT spoken, and understandably so)- he said,


"The biggest reason was that Boston is a traditional team," Renteria said from his home in Colombia. "They won the Series this year and I like to play on a winning team like Boston, St. Louis or any team that has the opportunity to win."


Now, if I'm going to be honest about this signing, I'll say the following-


I love Edgar Renteria, and I'm excited he's a Red Sox.


BUT, I preferred exploring the option of trading a package including Bill Mueller for Tampa Bay's Julio Lugo and signing Adrian Beltre long-term for 3B. Oh well.


I think we overpaid for him.


That's OK, though, because we didn't overpay by much ($10 per, and that's compared to Jeter at ~$19.5 per (!), Tejada at $12, Nomar at $8) and he was the best SS available. If you believe the signing was part of a plan, it makes sense.


The signing has to be part of a plan. Use some of the now-free Pedro money to get a long-term very good SS, trade your most valuable commodity (a mL SS) for the pitching you're now very desperate for. Make no mistake- Boston can afford NOT to develop prospects, and at this point, Hanley Ramirez' value is at a peak- a great year, lots of pub as the organization's #1... he could fetch someone... like AJ Burnett, for example.


So simply put, if this deal tips further dominoes on the pitching front, I'm all for it, and I think it'd have to, especially with word that Curt Schilling doesn't think he'll be available by Opening Day recovering from ankle surgery.

If I'm Theo, I offer Hanley Ramirez and another top-ish prospect for Burnett. If they come back wanting Arroyo, I give it to them. Then, I sign Odalis Perez (NOT Matt Clement) for three years/ $25.5 million. Then, your rotation looks like this:

Curt Schilling, RHP
AJ Burnett, RHP
David Wells, LHP
Odalis Perez, LHP
Tim Wakefield, RHP

That's a pretty solid rotation. Then, as I've added before, Schilling and Wells come off the books just as Sheets, Mulder, Santana and Oswalt become FA. Works good. Anyway, here's the projected Sox lineup for 2005 so far...


Johnny Damon, CF
Mark Bellhorn, 2B
Manny Ramirez, LF
David Ortiz, DH
Trot Nixon, RF
Edgar Renteria, SS
Kevin Millar/ Doug Mientkiewicz, 1B
Jason Varitek, C
Bill Mueller, 3B


Looks good so far. Also, from now on, Renteria has a nickname, courtesy of the Broseph, that is LITERALLY perfect, in many ways and on many levels...

CHOPPER.



***********






Richie Sexson signs a 4 year, $50 million dollar deal with Seattle today, agreeing to come aboard and, if need be, shift to LF. Even though he was hurt last year TWICE with a shoulder ailment, Sexson is a good signing though, predictably, Seattle overpaid him. So long 2001-2003 market correction, eh?

Now, if they could just sort of... shoot Brett Boone and dump him in Puget Sound. Man, I'm so glad the Sox never signed him that offseason a couple years ago I could cry. What a douche. That batflip he does just isn't right.



***********



Wanda has a new nickname-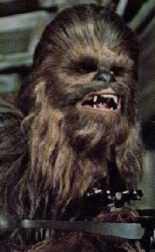 CHEWBACCA!

She's always chewing on everything. Also, I'm going to make her a little artillery belt and dress her as Chewbacca next Halloween. And no, I don't have live-in psychiatric care.



***********




return of tha playlist...
REM- "Harborcoat"
Radiohead- "Go to Sleep (Little Man Being Erased)"
Rage Against the Machine- "Revolver"
Ramones- "Beat on the Brat"
Sly and the Family Stone- "Everyday People"
Big Star- "Feel"
The Breeders- "New Year"
The Supremes- "I Hear a Symphony"
Fantomas- "Cape Fear"
Lou Reed- "Andy's Chest"
Loretta Lynn- "Miss Being a Mrs."
Melvins- "Bar-X-The Rocking M"
X- "Los Angeles"
Nirvana- "Do Re Mi"
Pixies- "Hang Wire"
Soundgarden- "Superunknown"
Outkast- "Skewin' on the Bar-B"
Metallica- "Damage, Inc."
Sleater-Kinney- "Dig Me Out"
Wilson Pickett- "Mama Told Me Not to Come"
Wu Tang Clan- "C.R.E.A.M."
Yeah Yeah Yeahs- "Y Control"
Hank Williams- "I'm So Lonesome I Could Cry"
Urge Overkill- "Positive Bleeding"
White Stripes- "Air Near My Fingers"
Sly and the Family Stone- "Life"
The Replacements- "Alex Chilton"
Big Star- "The Ballad of El Goodo"


______________________________

|