Blah, blah, blah...Let's Go Oakland!


Check out the interview us at Tweed did with Violet Nine last week in the East Village. They had a very quality set over at CBGB's and seemed like a great bunch of guys. Violet Nine sits down with Tweed.



***********






Root for the A's in their hunt for the AL West this weekend. We'll get them in the ALDS, and we OWN those suckas.



***********






Wishing my Nana a VERY HAPPY BIRTHDAY! She was born on October 1, 1916. My grandmother, to hold a slight baseball theme, saw some of the following greats in person in her life, watching between Crosley Field and Fenway Park. Her father, Ben, was a big Boston Braves fan- her husband, Dave, a great Red Sox fan.

Babe Ruth
Lou Gehrig
Herb Pennock
Red Ruffing
Ted Williams
Carl Yastrzemski
Joe Cronin
Bobby Doerr
Dominic DiMaggio
Joe DiMaggio
Mickey Mantle
Yogi Berra
John Pesky
Jimmie Foxx
Tony Conigliaro
Carlton Fisk
Mo Vaughn
Roger Clemens

Pretty unbelievable, just like her. Now her granddaughter goes to school where that old Crosley Field stood, and two of her grandsons worship the ground the Red Sox walk on.



***********






Bullshit Memorial is fully, completely, totally endorsing Borders Books over Barnes & Noble, a company that once employed me, but which now sucks hard white ass.

I'll explain.

Recently I've joined the Columbia House DVD Club, mostly because I wanted to get like 10 nearly free DVDs and just ignore all the late notices, etc. that come in the mail. It worked out great- padded the collection, paid like 3 bucks- fine. The only annoying thing is having to keep steadfastly vigilant over the emails they send you. Often you'll get ones saying, to some effect, "unless you respond in 48 hours, we're sending out this month's selection, and we'll charge you for it!" Invariably it's something like the Director's Cut of Tomcats (no nudity?!), and I don't want it. So I respond as quickly as possible.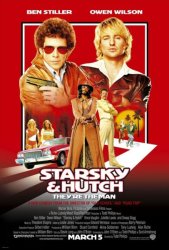 Nothing against the movie... it was good...



I missed the last one. This one wasn't as horrible a pick- Starsky and Hutch. A fun movie, a good time the first couple of viewings, but certainly not something I'd want to hold up the the scrutiny of ownership and constant replays. Since it's completely wrapped and re-sellable, I figured I'd just return it to a, say, Barnes and Noble, and ask for an exchange. "Sir, do you have your receipt?" No, it was a gift from my grandmother. She threw that out, I'm sorry.

It always works.

So I brought it in on my lunchbreak. I wasn't even really worried about it. I even held off bringing it back until the 28th of September so I could return it and get the new Interpol record, Antics. I asked the kid in the music department, so he told me to head upstairs to see a manager.

Long story short (I know, too late)-- the manager appraised me of Barnes and Noble's return policy: no receipt, it's a no-go unless you want to take credit, which will have 20% deducted off of it and be sent three weeks later to you. I know, an intriguing offer, but I'll pass. Plus the manager was a total douche.

I even tried Tower, which was even more frustrating, because the guy actually started doing the return, until he realized he had to ask for the receipt.

"It was a gift from my grandmother. She threw it out."

I put on a good show, too, I'm a very good actor in these situations, having ample practice. He stopped dead in his tracks, and wouldn't do it. I asked him, "is it that you can't, or won't?" "I just can't do it, bro."

So on to Borders. I asked the dude at the Info Desk- "do you have the new album by this group called Interpol?" Being a total racist retard I assumed since he was black he wouldn't dig on the Interpol. Boy, was I wrong. He playfully objected- "how you gonna act like I don't know Interpol?! They gonna build a museum for those dudes someday. NYC all the way, man." Indeed.

So I got the record, did the exchange incident-free, and walked away with the Interpol record and enough extra from the cost of the DVD to get Brian Wilson's SMiLE, a total revelation. Borders- the PEOPLE'S bookstore. Yeah, B&N, cos I'm trying to run a scam on you guys doing even exchanges. Fuckheads.


The fruits of my labor...
***********


The new Interpol record, Antics, is truly great. Different while marrying the sound of their wonderful Turn on the Bright Lights, moody and uplifting at the same time, an archetypical sophomore record that moves forward, builds, changes it's landscape and redefines the band.

So much of rock and roll history for a band that shoots out the gate with a masterpiece on their first try is troubling. A band with a singular and definitive sound often feel the tension between the need to remain true to their strengths while hearing the call of so many to "evolve" as a band and in their sound. The Strokes second record, Room on Fire, was better than their debut, an album hailed across the globe. The problem was, Room came second, and though it was an improvement, it was a lot like Is This It?, and they were slammed for it. It's not easy following up brilliance.

But, I think Interpol may have found a good blueprint for it here. They haven't donned Nehru jackets and started singing about teacups- they're still the Joy Division/ Cure loving goths they were when they came around. That said, they've also taken the wise step of exploring the different directions this sound can take- i.e., a more anthemic, driving sound.

"Evil," "Take You on a Cruise," and "Public Pervert" are easily as great as anything on Turn on the Bright Lights. "Evil" in particular reminded me of "Obstacle 1" from Lights- not in that they sounded the same, but in that they both leapt from the rest of the album as the strongest titles. This sort of view changes, of course- my favorite Lights track may now be "Stella Was a Diver and She Was Always Down," and I think I like "Public Pervert" better, but you get the idea.

They probably aren't the best band in the world right now, but they're the best of what they are- a serious niche band that steadily is building it's list of accomplishments. It seems that label- "best band in the world"- goes to a band with a bit more vanilla in it. Nirvana, Rolling Stones, The Clash, The White Stripes, Public Enemy- iconic, singular in their identity. Those bands are great, and they're the vanilla, the Hawaiian Punch "original," cheese pizza.

Interpol is pistachio ice cream, Kool Berry Blue Hawaiian Punch, sausage and peppers pizza. People that like it though- fuckin' LOVE it.



*********



In the October 14 issue of Rolling Stone, there is the first, with all due respect to Pitchfork, big media declaration of the new Nirvana box set's FINALLY being released, and Rolling has it being a November 28th release.


Though the box was still in production in mid-September, it will probably include fifty tracks culled from the band's archives of unreleased studio demos, rare B sides and selected live oddities.
The Universal Music set will include three CDs of unreleased Nirvana audio recordings and one DVD of rare video footage...Nirvana bassist Krist Novoselic said that tracks will likely include material from "KAOS radio 1997, BBC Peel Sessions, studio outtakes, sessions that we did in North Seattle, Rio de Janeiro, In Utero outtakes, live stuff." He also said to expect the "Butch Vig raw mix of 'Teen Spirit,' a rough cut that's really different"...the box may include some of Cobain's demo recordings... The DVD included in the set is the first official Nirvana DVD release of any kind. The disc contains several rare promotional films, along with video of a 1987 house party the band played in the first year of it's existence. A sixty page booklet will accompany the set.


The details are coming hard and fast now, so it looks like this is a very sure thing. You can excuse us Nirvana fans for being a bit skeptical up to this point, what with years of rumors, derailments, lawsuits and piles of nothing.

I will be camping in front of Best Buy November 28th for this item. I have not een this excited for a music release in my lifetime.



**********



Speaking of buying stuff- there's a lot of crap coming out soon I want to buy. Like-





Tony Hawk Underground 2 (Oct. 5)


Grand Theft Auto: San Andreas (Oct. 28)


Ren and Stimpy: the Complete First and Second Seasons (Oct. 12)


Ed Wood (Oct. 19)


Seinfeld: Seasons 1 & 2 (Nov. 23)


Seinfeld: Season 3 (Nov. 23)


Spider-Man 2 (Nov. 30)


Elliott Smith- ...from a basement on a hill (Oct. 19)


Pavement- Crooked Rain, Crooked Rain: La Desert Origins (Oct. 26)


Among others.



**********



One flaw with X-Men Legends- at times, with a ton of opponents coming at you, 3 X-men along with the one you're controlling, it gets a little tough to keep your bearings. It's easy to start thrashing at nothing and not realize you're getting pummeled, which is annoying.

Still a great game though.



**********



LINKS.


John Lennon's FBI files have been turned over after years of legal battles. Here's the story:
LOS ANGELES, California (AP) -- The FBI must turn over the remaining secret files on Beatle John Lennon...
The Farrelly Bros. are filming Fever Pitch, a movie about Sox fans, in and around Fenway (and Toronto):
BOSTON, Massachusetts (AP) -- It's been a long time since the Boston Red Sox had a Hollywood ending
Phil Spector has officially been charged with murder:
LOS ANGELES, California (AP) -- Record producer Phil Spector was charged in an indictment unsealed Monday with murder...
Dylan talks about some passages in his new memoirs, Chronicles, Vol. 1, coming out soon:
LONDON, England (AP) -- Bob Dylan went through a personal crisis in the late 1960s...
John Sayles interview in "The Onion":
John Sayles started out as a short-story writer, a novelist, and eventually a screenwriter for Roger Corman...
Cincinatti Red Adam Dunn sets a new MLB record for strikeouts in a single season, at 192 currently:
CHICAGO -- Cincinnati Reds slugger Adam Dunn set the major league record for strikeouts in one season with 190...


______________________________

|