Wives of Professional Wrestlers, and the Temps that Assist Them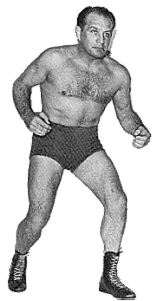 Today, working for a lovely woman named Kathy, I learned something very interesting about her Staten Island family. Her husband, Vito, is a professional wrestler. And SHE books all of his engagements. The interesting part is how forthcoming she was about the information- this isn't WWF/ Hulk Hogan/ Junk Yard Dog style professional wrestling. This is travel-all-over-the-country-for-ham-and-egg-road-show-at-little-pay-wrestling. I'm not making fun of them, as she was an exceptionally sweet lady and money is money. I just thank God for hearing the story. Good stuff.




I swear, I saw someone today that was as close to being a celebrity doppelganger as I've seen in my entire fucking life. You're likely wondering- "how are you so sure you DIDN'T see this person?" Well, let's break it down- do YOU think you'd see Rob Halford on a subway in NYC? Me either. That alone makes it highly unlikely, coupled with the fact that, though it may seem stupid, I just know with shit like that. You know all those shows where celebrity impersonators fool the unsuspecting? They give out autographs, etc.? Ask The Woman, The Broseph- not me. Not Bullshit Memorial.

So there was that. But here was the real quicker- it looked SO much like Rob Halford- but Rob Halford dressed in geeky Iowa tourist clothing with his soccer mom wife and two severely sunburned young girls. Tired, pissy, sight-seeing'ed out, with water, fanny packs and Old Navy hats. Still think it may have been Rob? Well, it wasn't. But fuck, it looked exactly like him.





I'll just say it. I would have had gay sex with this man.



I just wanted to post that picture, and to mention that CMT is airing a BBC docu-history of country music, narrated by Lyle Lovett. Feel free to stop watching once they hit the late 80's.




I'm so upset, I think I'll have to go sell 5 copies of Beta Band's 3 EPs. The great, great Scottish act have broken up, basically saying they're sick of being in a band. This is too bad, because they sincerely rocked. From Pitchfork:


According to a statement on the Scottish space-pop band's official website, the group has decided to call it quits at the end of 2004. "Eight years of hard work and critical acclaim but little return in terms of commercial success inevitably takes its toll and a group decision was made to finally lay the band to rest," read the band's statement. However, in keeping with the recent trend of bands breaking up all friendly-like, they're planning a farewell tour of the UK for the fall, with dates to be announced soon.


So they don't hate each other. Which is nice.

Finally, while listening to my playlist on iPod today, I thought of something.

If anyone, ever has a barbecue with their friends and they don't play "Ain't Nuthin But a 'G' Thang," they should be fucking arrested.


Here's the "On-The-Go" from today:


Nirvana- "You Know You're Right"
Rolling Stones- Gimme Shelter
The Clash- "Train in Vain"
The Strokes- "12:51"
Beck- "Lost Cause"
Michael Jackson- "Wanna Be Startin' Somethin'"
Weezer- "My Name Is Jonas"
Metallica- "One"
Afghan Whigs- "Ceti Soleil"
De La Soul- "My Myself and I"
George Harrison- "My Sweet Lord"
AC/DC- "Back in Black"
Nirvana- "Aneurysm" (live)
Bo Diddley- "Bo Diddley"
David Bowie- "Oh! You Pretty Things"
Beastie Boys- "Shadrach"
Death Cab for Cutie- "Title and Registration"
Dinosaur Jr- "Little Fury Things"
The Beatles- "I'm Looking Through You"
Nirvana- "Sliver"
The Breeders- "Doe"
Dr. Dre- "Nuthin' But a 'G' Thang"
Michael Jackson- "Beat It"
The Beatles- "Helter Skelter"
Beck- "Lord Only Knows"
Nirvana- "Man Who Sold the World"
George Harrison- "Wah Wah"
De La Soul- "Eye Know"


Finally...

FUCK BOSTON DIRT DOGS.com- I'm officially sick of the bastard.



______________________________

|